Community Information
20 New Construction Townhomes in South Renton
Floorplans Range From 2,219 to 2,469 Sq Ft
3 Bedrooms, 3.5 Bathrooms
2-Car Garages in All Units
Select Units Have Office/Bonus Room
Stainless Steel Appliances and Quartz Countertops Throughout
Extensive Waterproof Wood-Look Luxury Vinyl Plank Flooring
Spacious Master Suite
Covered Deck & Separate Outdoor Patio
Easy Access to I-167 and I-405, Near Valley Medical Center
Private Community Park!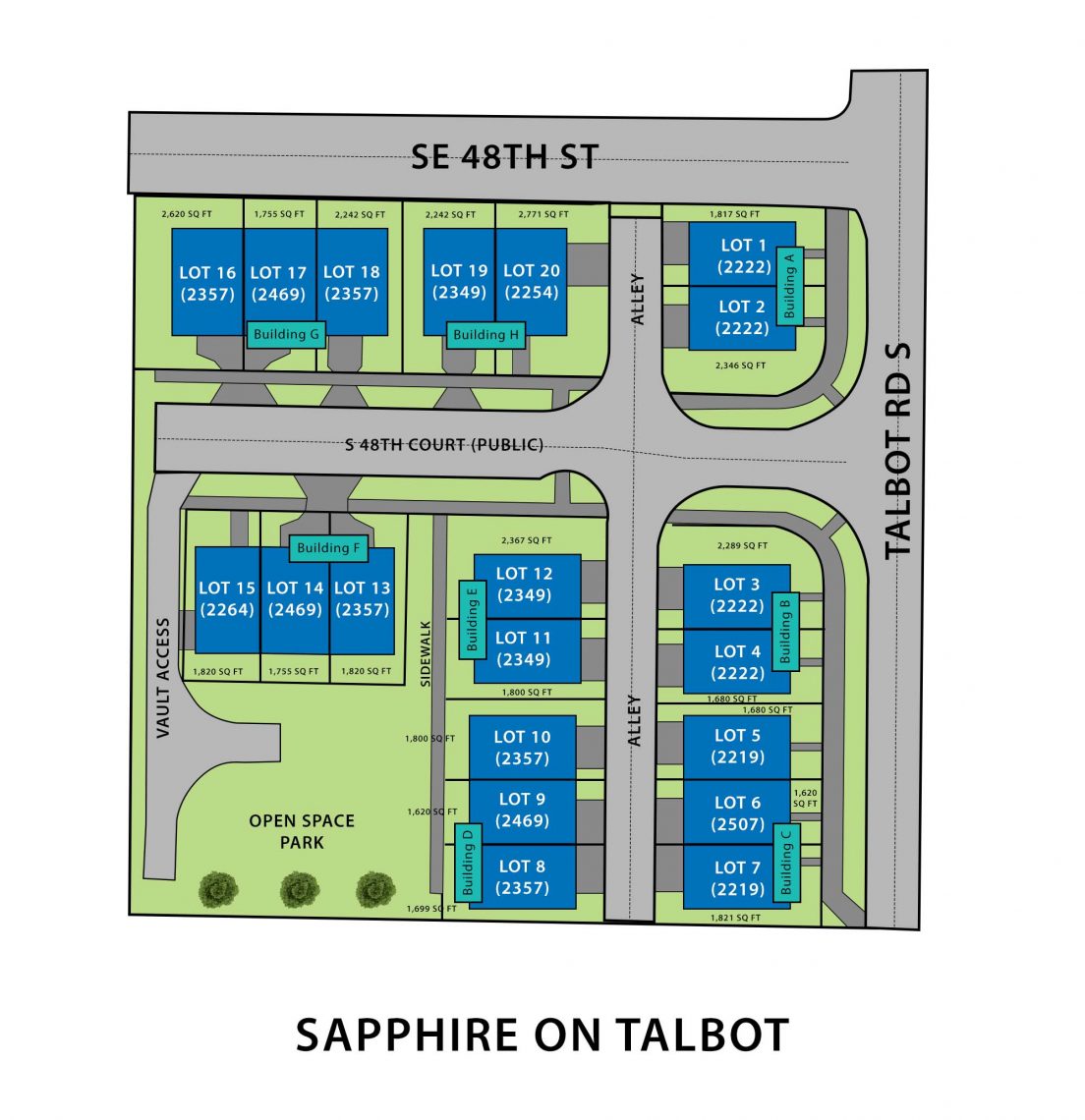 About This Community
Sapphire Homes presents 20 new construction homes located in South Renton area. Close to Valley Medical Center and easy access to I-167. Homes will range in size from 2,219 to 2,469 Sq Ft. All homes have 3 bedrooms, 3.5 bathrooms, and 2-car garages. Select floorplans will have office space or bonus room. Open concept main floors with waterproof wood-look flooring. Kitchens have quartz countertops and stainless steel appliances.
Available Homes
Location